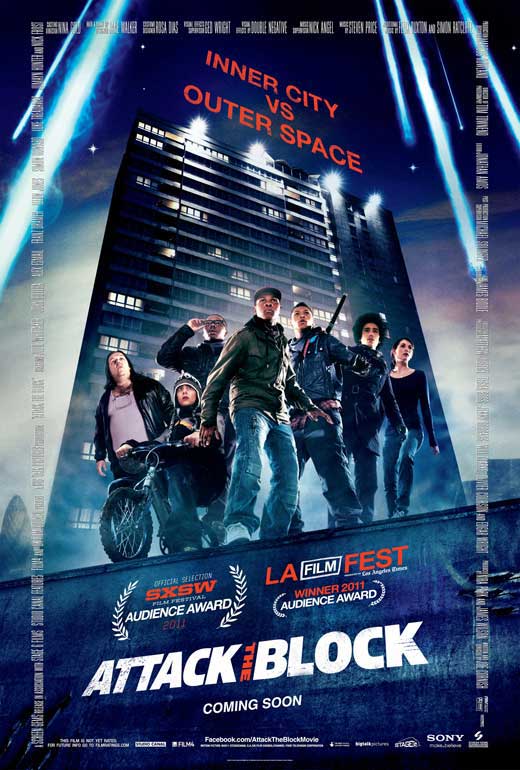 Attack the Block is a relatively low budget alien invasion movie set in London. It follows a group of "hoodies" who discover a crashed alien and then all hell breaks loose. I have been wanting to see this movie for a while, but I hadn't been able to find to time to do so. When I finally sat down to watch it yesterday, I was not disappointed.
As I understand, a hoodie in the United Kingdom is just a young thug. Which makes sense because when you first meet the hoodies that the movie follows, they are mugging a woman. One of the things that I loved about this movie, is that it takes a group of kids who you first meet doing something awful, and by the end of the movie you end up rooting for them.
One of the things that first drew my attention to this movie was the involvement of Nick Frost (Shaun of the Dead, Hot Fuzz). Don't go into this movie looking forward to alot of Nick Frost. It wasn't a bad performance, he was just in it a lot less than I feel like was advertised.
Attack the Block was a very good movie. If you have trouble understanding heavy British accents, then you may have a hard time understanding some of what is being said, but you get the idea of what was said from the reactions of the other characters. I would suggest this movie to anyone who is looking for something fun to watch with some friends, or who are just interested in a movie that is easy to watch.